John Christie Heritage Classic - Feb. 16 - History Program & Auction
February 4, 2019
February 16th, 2019 - Free Admission!
Join us for the John Christie Heritage Classic on February 16th.
The Ski Museum of Maine is having its fundraiser The John Christie Heritage Classic on Saturday, February 16th at the Sugarloaf Inn. Formerly known as the Heritage Classic Auction, this newly named and organized event will include a silent auction from noon to 4:45 pm, a Historical/Entertainment program – "Early Sugarloaf Nightlife", followed by a live auction at 5:30 pm. Items in these auctions include a pair of Volkl skis with Marker bindings, golf outings at various golf clubs, gift certificates from various local establishments, food items, handmade silver jewelry, handmade wooden decorative items, and framed vintage posters.
Sugarloaf Inn Silent Auction. 12pm - 4:45pm
Cocktail Reception. 4pm - 6pm
History Program. 4:45pm
Live Auction. 5:30pm
Here Are Just A Few Auction Items!
• A two-night stay on mountain condo w/4 non-restricted lift tickets, and reserved parking: Value $1800
• 2 Night Stay For 2 w/Kayak or Canoe Rental: Value $500
• Scenic Plane Ride: Value $250
• 4 PBR Bull Riding Tickets: Value $118

+ Over 90 Other Great Items!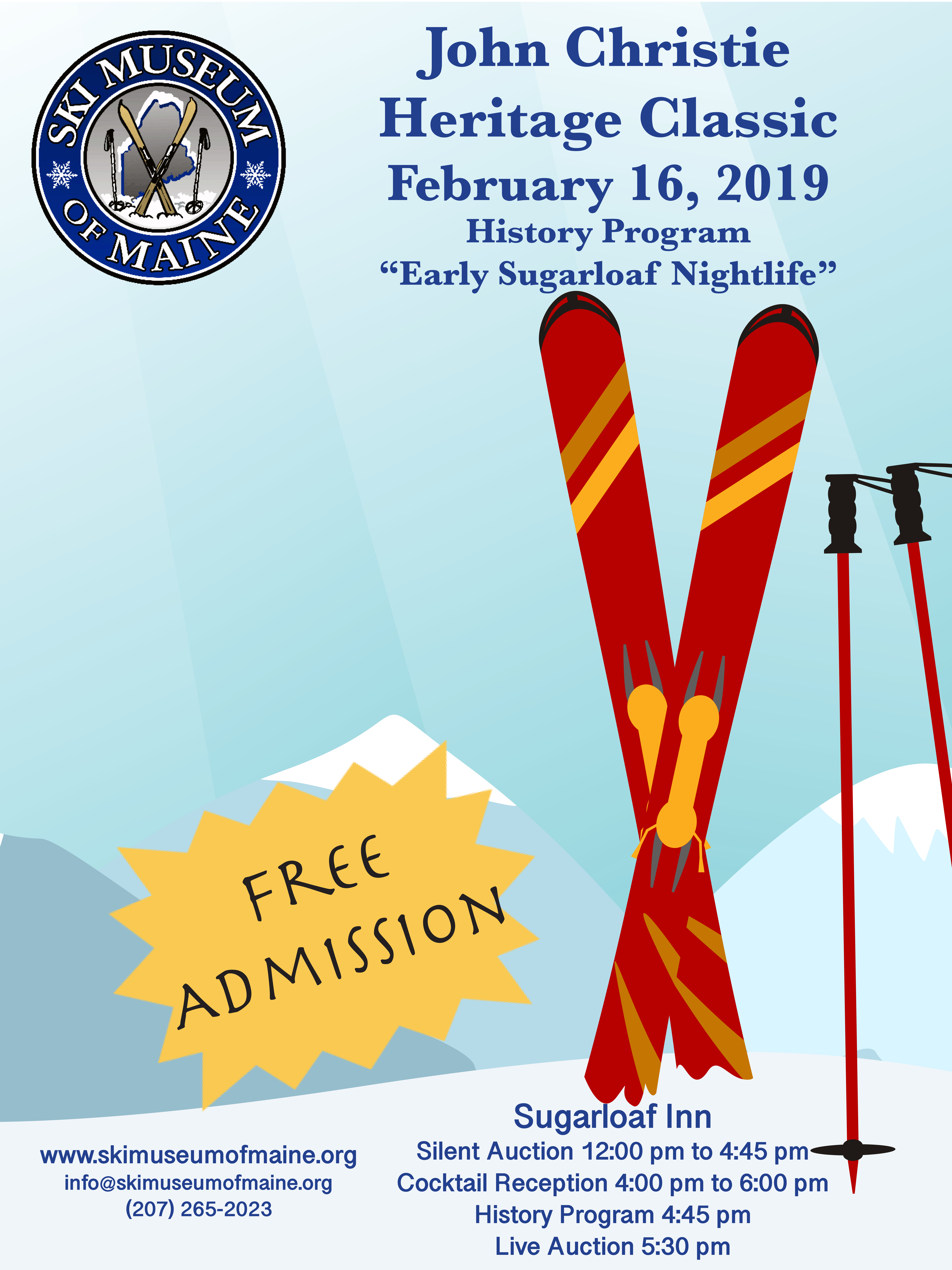 Comments
Leave the first comment