Legends Of Maine GS Race
December 11, 2018
The Legends of Maine GS Race for racers over 50 years of age will be held on Thursday, March 14th at 1 pm on My Abram!
Registration at Snow Sports Desk is from 9am to noon. Bibs and running order will be assigned at registration. This inaugural Legends Race is a fund raiser for the Ski Museum of Maine.
Entry Fee is $60 with a lift ticket included or $40 if you already own a lift ticket. Pay Online After Below Form Is Completed or pay at registration Tuesday morning.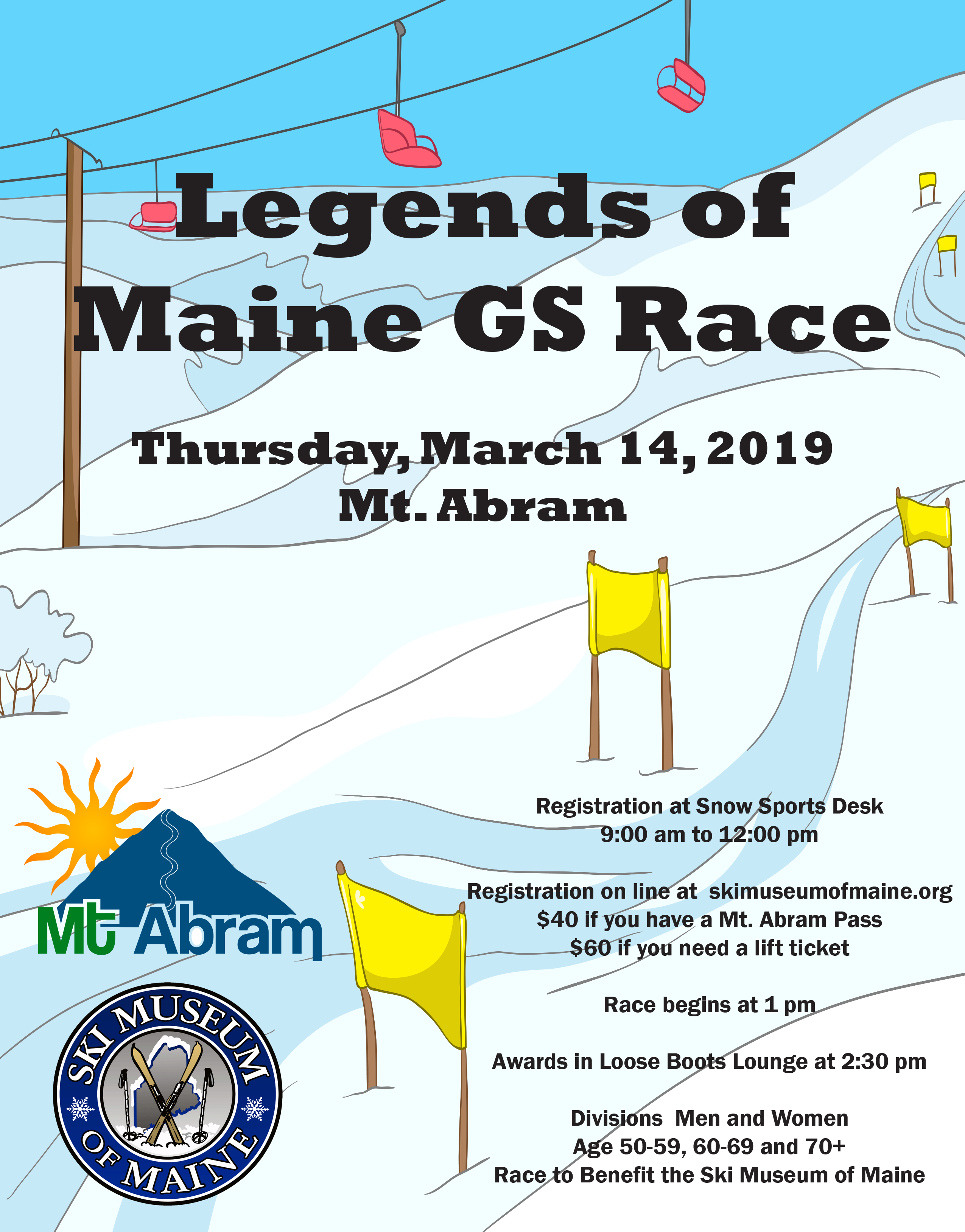 Comments
Leave the first comment